Turn the Bathroom Into a Spa With Simple Tips
In every home, a spa awaits for anyone to relax in. It may just need a little transformation to make this idea feasible. Luckily, professionals and homeowners can quickly and easily transform a bathroom in the home to offer the same relaxing experience as a spa without fighting the crowds. Here are the best tips to get the most relaxing experience out of the bathroom.
Benefits of Baths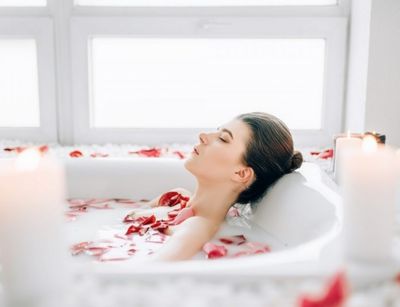 Whether someone is celebrating Valentine's Day with a loved one or simply taking some time for themselves, baths are a great opportunity to de-stress. Running a hot bath and relaxing in the bathtub is a great way to start the spa experience at home. Taking a bath has many benefits and can reduce stress, improve circulation, relax muscles, and lower blood pressure.
For maximum results, here are a few extra ideas to make a bath an oasis from the outside world:
Use essential oils for aromatherapy by adding them to bath water or diffusers

Sprinkle bath salts or bath bombs into the hot water for mineral therapy

Set the mood with some candles

Turn on relaxing music
Add Some Color to the Mix
One of the key differences between a bathroom and a spa is the lighting. Bathroom lighting is practical and intended to meet the needs of many people doing many tasks in their hygiene rituals. Spa lighting is intended to promote privacy and relaxation. Why not incorporate some spa practices into the bathroom to improve bath time?
Chromatherapy is a powerful tool that spas use to promote mood and health. Different colors of light have different benefits, like relaxation or invigoration. Installing LED lights is an easy way to add chromatherapy to bathtime. All it takes is dimming the lights and turning on therapeutic LEDs to transform the atmosphere of a bathroom.
Relax With Rain Showers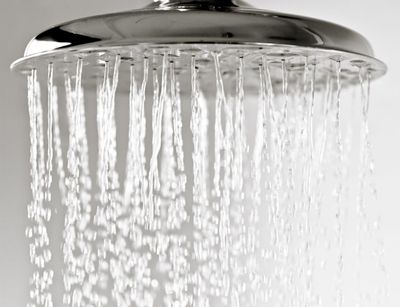 One almost universally relaxing sound is the sound of rain. Hearing gentle rainfall often eases the mind and body; now, every homeowner can have this experience right at their fingertips. Instead of installing a bathtub, homes with bathrooms too small for a bathtub can create a spa-like feel by installing a rain showerhead.
Rainfall showerheads are an incredible tool for everyday relaxation because they take less time than running a bath. In minutes, homeowners can wash away the day's stresses and maximize their relaxation. Rain showerheads also typically have bigger diameters for more full-body coverage and comfort in the shower.
About West Plumbing LLC
The team at West Plumbing LLC are friendly and respectful professionals serving Chandler, AZ, and surrounding areas. They offer upfront pricing, financing, and always on-time service. Call them today for bathroom remodeling services in Chandler, AZ.