Start the New Year With a New Water Heater
Water heaters play a significant role in the home's general operations. Without a working one, life can become more difficult for everyone. If a water heater is nearing the end of its life, needs frequent repairs, or shows signs of damage such as corrosion, it's time to get a new one before a complete breakdown. However, getting a new water heater doesn't have to be negative. Installing a new water heater has many benefits, three of which will be discussed in this blog.
Saving Money on Energy Bills
As water heaters age, they lose efficiency, meaning they have to work harder and use more energy to do the same job. This loss of efficiency leads to increased energy bills. To save money and improve efficiency in the new year, homeowners should consider getting a new water heater.
EnergyStar produces a wide range of water heaters to meet homeowners' needs. And, thanks to the recently passed Inflation Reduction Act of 2022, homeowners can save even more money by installing a new water heater with tax credits and rebates when it meets the energy efficiency requirements.
Better Hot Water Recovery Rate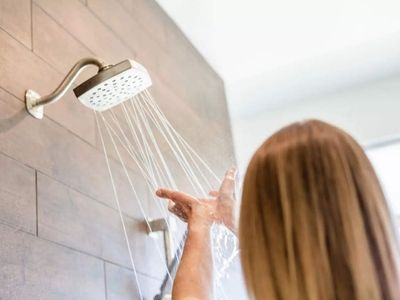 Nobody wants to get in the shower only to have the water get cold in seconds or not get cold at all. Instead, everyone wants a water heater with an excellent hot water recovery rate, meaning it can heat water quickly after the hot water has been used up, so nobody gets stuck taking cold showers.
New water heaters tend to have much better recovery rates than older models. Families can get more hot water faster and without interruptions by replacing an old, inefficient water heater with a new one that has a good hot water recovery rate. Water heaters can come with different recovery rates, and homeowners should consider these factors when deciding on the recovery rate that will work best for a home:
The home's size

How many appliances require hot water

How many people live in the house
More Space for Storage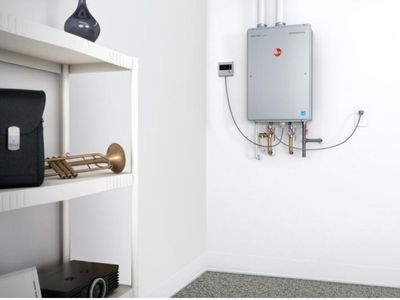 Some modern water heaters are designed to be more efficient and take up less space than traditional tank-style models, specifically tankless water heaters. Tankless water heaters are ideal for those looking to maximize their storage space as they're much smaller units that can easily be mounted on a wall. This allows homeowners to free up room in the garage, basement, or closet, making it much easier to store other items that might not have fit before.
Tankless water heaters are also great because they provide an on-demand hot water supply instead of keeping a tank of water hot like other water heaters. This can help homeowners save significantly on energy costs compared to traditional storage tank water heaters. Not only do tankless water heaters help save money and space, but they also provide convenience and lasting durability that households can rely on. With so many benefits, it's no surprise tankless water heaters are becoming an increasingly popular choice among homeowners.
About West Plumbing LLC
Named "Best of Home Advisor" for three years and counting, West Plumbing LLC serves Chandler, AZ, and the surrounding areas. They provide upfront pricing, financing, and emergency plumbing services. Call them today for water heater services in Chandler, AZ.